Best Action Man Clothes Transformations: 5 Times Action Man Wasn't A Soldier
Action Man is most known as a soldier, but there are editions of Action Man where he isn't one. Most of this has to do with different Action Man clothes sets, but there are times when the actual figures were changed. Here are five nonmilitary figures to add to your Action Man vintage collection.
1. Captain Zargon Space Pirate (1981)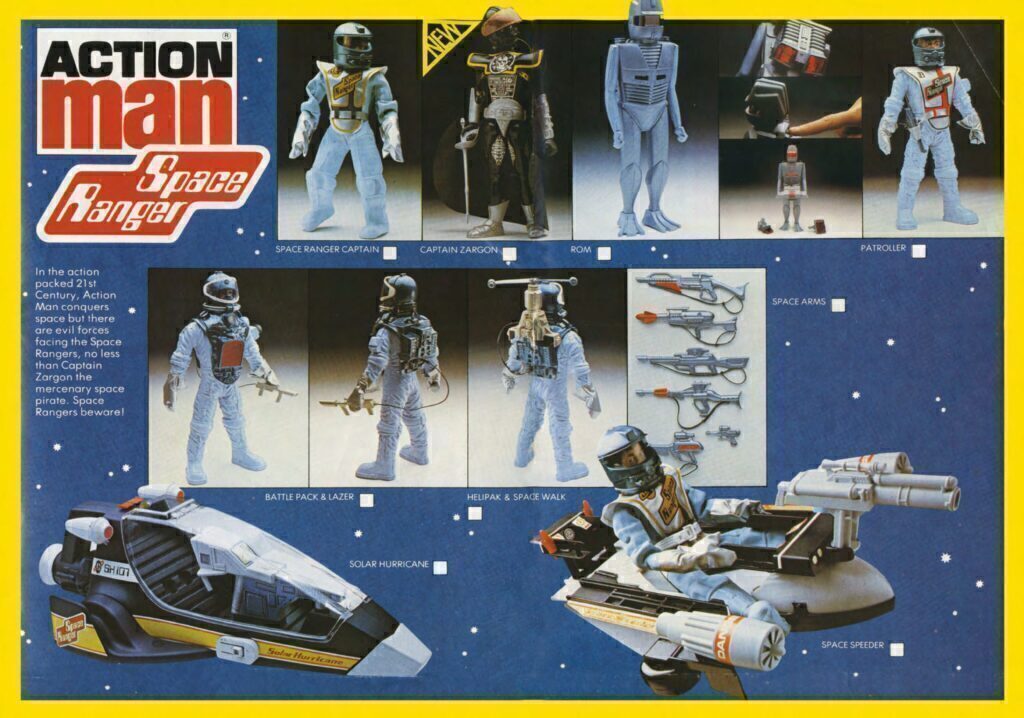 In 1981, Action Man joined the dark side, turning into Captain Zargon the Space Pirate. He was an enemy of Action Man Space Ranger Captain and his Patrollers. A year later, Palitoy would come out with a "Zargonite" outfit for Action Man in 1982. Now, Captain Zargon can recruit more Zargonites to turn his evil plans into reality.
Unlike the other characters listed in this article whose major changes were made to their Action Man clothes sets, Captain Zargon had a completely unique figure. He had terrifying green stingray eyes, black gripping hands, and a black dynamic physique with electronic details and silver space pants. His costume included a space sword, a black cape, silver gauntlets, and silver boots.
2. Mountaineer (1969)
Action Man scaled new heights in 1969 with the release of the Action Man Mountaineer. His Action Man clothes included an orange anorak, jersey knee breeches, boots, socks, and a rucksack as well as an ice axe and an ice hammer.
He had a rope, crampons, carabiners, pitons, and four sucker cups that could be used to move him up and down walls. The Action Man accessories that can be added to the Mountaineer's trek are his helmet, goggles, oxygen cylinders, frame, straps, airline bladder, face mask and tube, fleece-lined sleeping bag, and a blue anorak with a furred hood.
3. Grand Prix Racing Car and Go Kart (1970)
The roads were ablaze in 1970 as the Action Man Grand Prix Racing Car and Go Kart stole the scene. The race car was a green push-along vehicle with yellow details and resembled the Team Lotus 25 racing car that Jim Clark and Graham Hill raced to victory in the 1960s Grand Prix. Along with the Grand Prix Racing Car set were a red polka-dot scarf, race suit, helmet with goggles, and boots.
Meanwhile, the Go Kart was a yellow self-assembly vehicle that was powered by a motor and remote. The Action Man clothes that came with the Go Kart were a blue polka-dot scarf, a race suit, a helmet with a tinted visor strip, and boots. Finding either set complete and in excellent condition is rare.
4. Action Man Judo (1970)
A series of sports-themed Action Man figures were introduced by Palitoy in the 1970s. With the judo set, Action Man became a judoka wearing a white uniform and carried seven grading belts in colors white, yellow, orange, green, blue, brown, and black. Included in the box was an information sheet on the history and practice of judo. This Action Man clothes set with all seven grading belts remains a rare set due to a lack of stocks from toy retailers.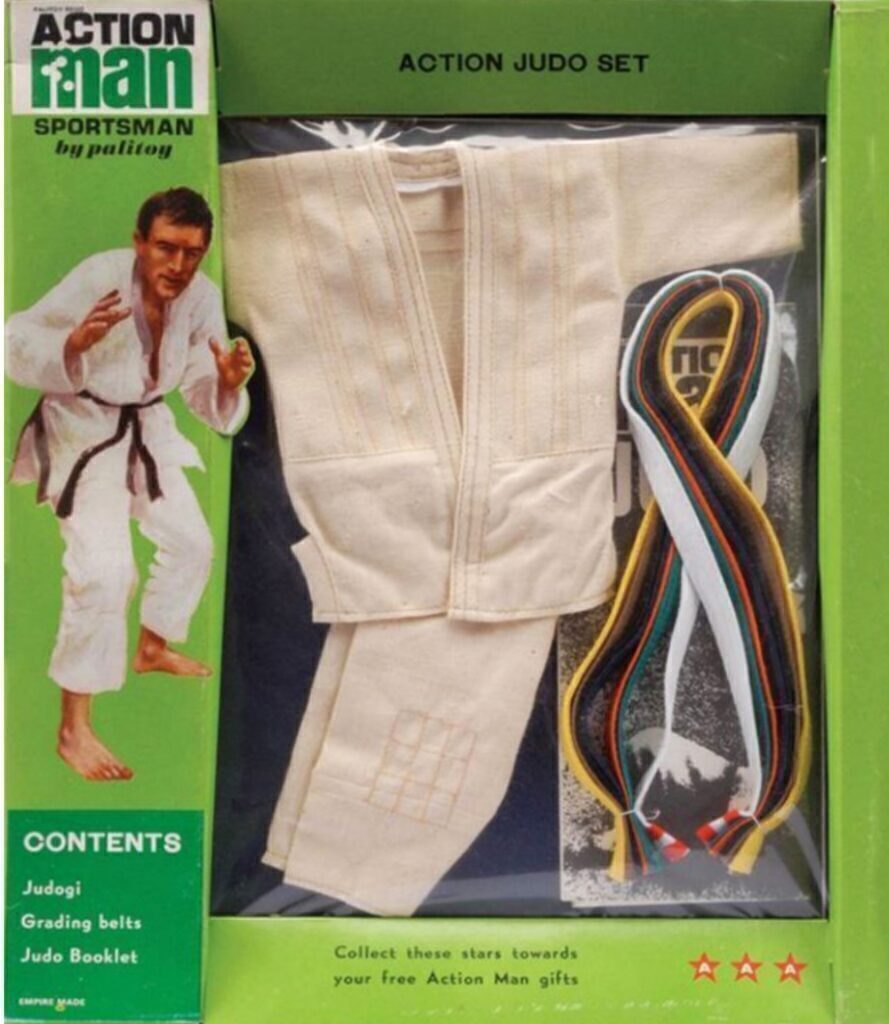 5. Underwater Explorer (1970)
Diving deeper into the depth of Action Man's character, you can find him as an Underwater Explorer enjoying the beauty of the sea. The Underwater Explorer was released in 1970 and included Action Man clothes and accessories like a wet suit, trunks, fins, breathing apparatus, face mask, depth gauge, harpoon gun, knife, sheath, and hammer.
A popular figure featured in Action Man's past commercials, his accessory sets made him a more desirable collectible. In his Underwater Film Unit Set, the Underwater Explorer could use a camera with housing, a working underwater lamp, a face mask, a snorkel, a winch, a sea anchor, and an international diving flag. For his Treasure Hunter Set, you could find a treasure chest with four coins, an octopus, a face mask, a snorkel, trunks, fins, a hammer, and a harpoon gun.
This figure followed the success of its counterparts, the 1966 Navy Frogman and the 1967 Deep Sea Diver.
More Than Just A Soldier
There is certainly more to the "movable fighting man" and his uniforms. From up in space to the deep seas, an Action Man is venturing towards his next adventure.
Marketplace: Vintage Action Man Explorer & More