SAS Commander (1983) – Vintage Action Man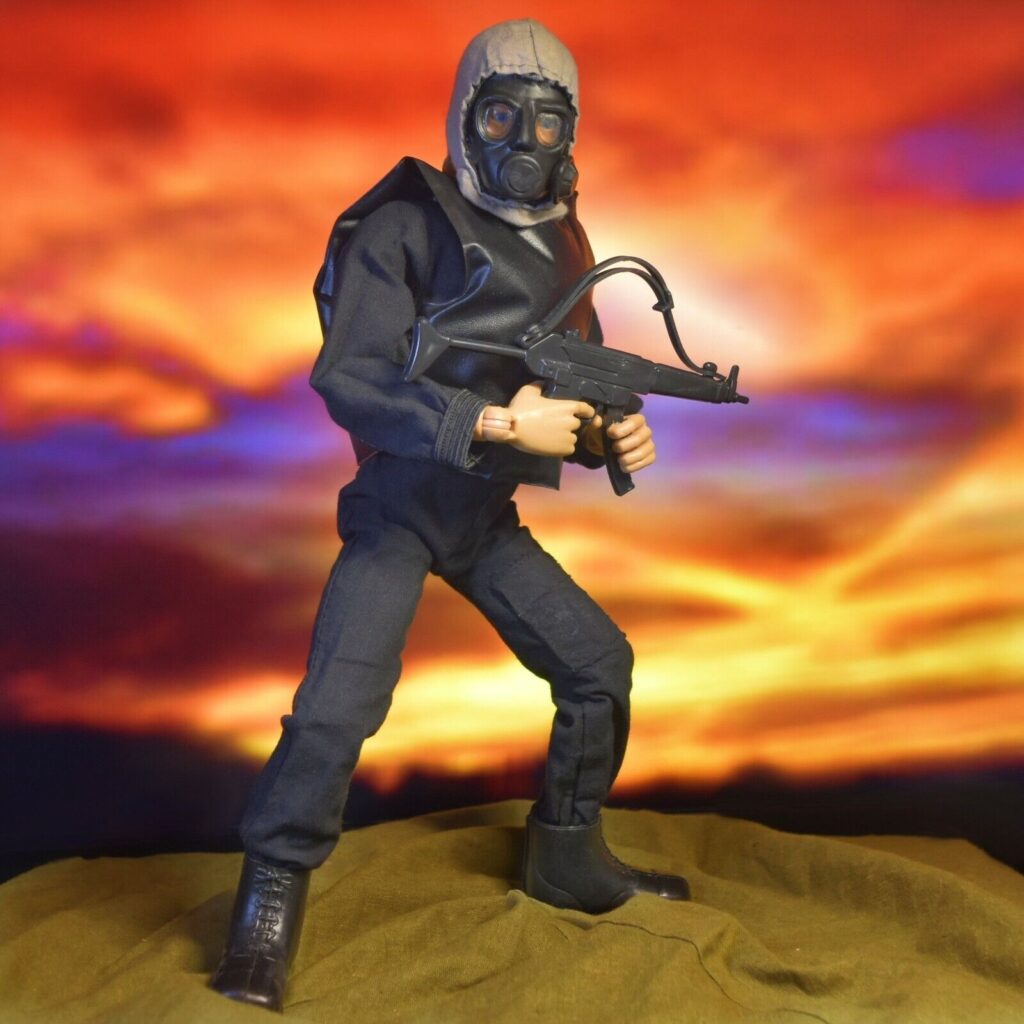 If you're familiar with Special Air Services, you must be familiar with the London-Iranian Embassy hostage crisis of 1980. Palitoy quickly joined the nation's triumph and success when the company released a SAS Action Man line.
The SAS Key Figure came before the SAS Commander. They had noticeable differences between their bulletproof vests. The older version was spongier and there are more intricate details on the later version.
This figure complemented a mini-range which included vehicles (SAS Assault Craft, SAS Beachhead Attack, and the SAS Airstrike Helicopter) and uniform sets (SAS Underwater Attack, SAS Parachute Attack, and the SAS Secret Mission).
Common Features of SAS Commander
Dynamic physique, gripping hand, and Eagle Eyes
Heckler & Koch submachine gun with a plastic strap
Black jumpsuit
Black bulletproof vest with intricate stamped-on detailing
Short black boots
Black gas face mask
Grey hood
Nylon hand cup
Star card
Instruction manual
Equipment poster
Marketplace: Collect the SAS Commander today!