Tank Commander (1974 to 1980) – Vintage Action Man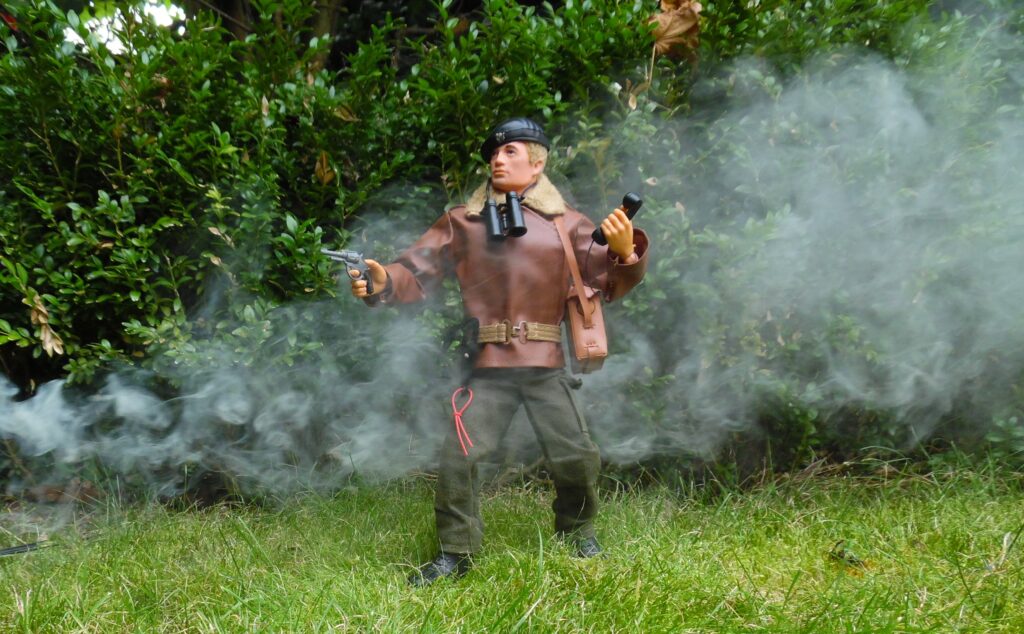 With his zipped jacket and trousers with a large rectangular pocket on the left thigh, the Action Man Tank Commander is a perfect match for both the Scorpion and Iron Knight tanks.
When it first came out in 1974, it came with a blue fabric beret and no badge. Less than a year later, the beret was replaced by a black plastic one with a beret badge, which is easily damaged.
This would be the most common style of the vintage range Action Man Tank Commander.
Common Features – Tank Commander (Action Man)
Black beret with badge (initially blue fabric beret with no badge – rare)

Headset
"Leather" jacket with fur collar (i.e. the leather is obviously just plastic)
Green trousers with the same coloured belt holster
.45 Colt pistol with leg tie
Flare pistol
Binoculars
Black boots
The uniform comes in a number of versions, so please check reference books for more information.
Marketplace: Collect the Tank Commander today!